Benigna Studios is a small, family-run enterprise consisting of  four studios accommodating up to 9-10 guests. The studios (3 double and 1 triple) are built on the first floor of our house around a central corridor and were completed in 2006.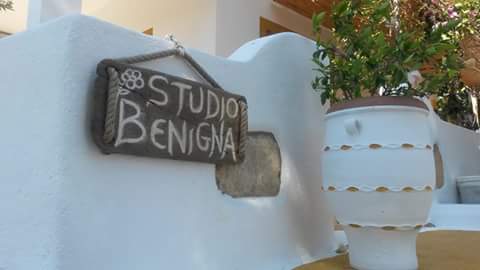 All studios have a private bathroom, cooking facilities, T.V, air –conditioning and balcony.
Attractive, ground floor communal terrace where you can relax and enjoy a drink.
Situated close to the park with views towards the harbour and the north –side of the village, they are conveniently placed for the local bus stop and taxi rank, should you wish to visit the more remote beaches on the island.
Only a few meters from the main village square, the shops, the doctor and the bank and the nearest beach is just a few minutes walk away.